Wednesday, 24 October 2012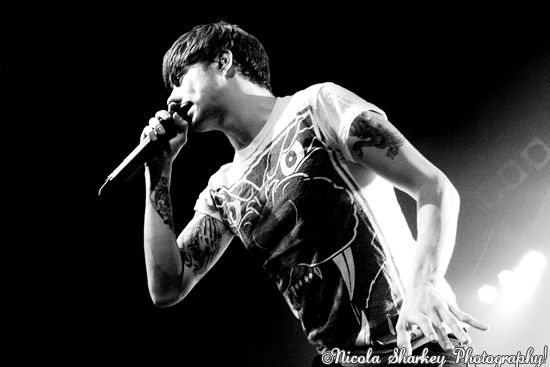 Hey everyone,
A couple of weekends ago I went along to photograph Young Guns at their Vans 'Off The Wall' tour show at the 02 ABC in Glasgow. This time the review is going to be compiled as a photoreview for Is This Music, which is basically centered around the photos with a quick few words about the bands set, so it will look a little different to my normal live reviews. If you want to check it out, it will be online soon at, http://www.isthismusic.com
Otherwise if you want a quick lowdown about the gig read on now...I arrived at the venue later on so I was roughly there about the time We Are The In Crowd were starting and I watched their full set and it was pretty good, which is surprising because I used to think they were way too similar to Paramore but I quite enjoyed their set. So when I went to photograph Young Guns, around their second song crowdsurfers were going crazy so the security told us to leave the pit and I missed the third song to photograph but luckily I managed to get enough shots in the first two. I then stayed afterwards and watched Young Guns entire set and I was really impressed, they are amazing live! If you get the chance to see them then I advise you to GO! I would definitely go back and see them again!
If anyone is interested in looking at the whole photo set, all shots are on my Flickr page at,
http://www.flickr.com/photos/nicolasharkeyphotography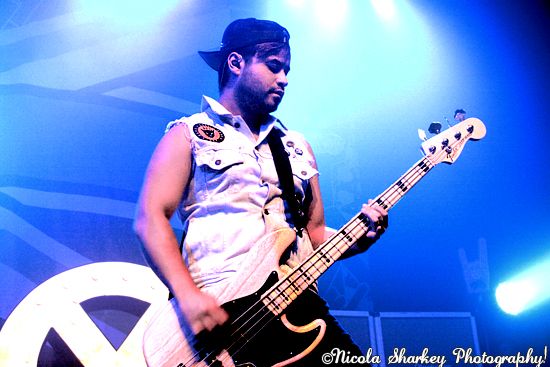 Nicola. x