Monday, 11 July 2011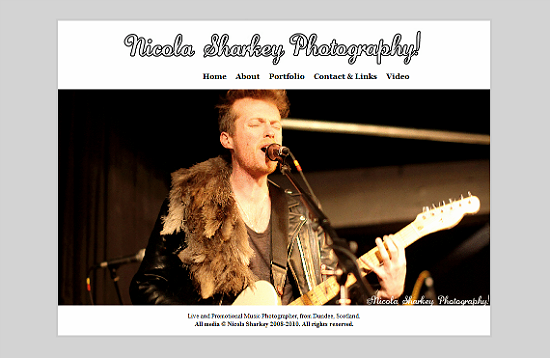 Hi everyone, the past few weeks I've been hard at work re-designing my website, and I'm really happy with the overall result. It probably should have looked like this a long time ago but it's all about learning!
The best thing about the new design is that the portfolio page is much more easy to navigate now, so please go have a look and check out the photos, I've added in a few different shots.
http://www.nicolasharkeyphotography.com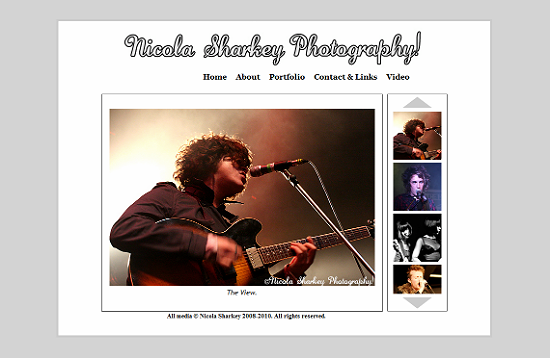 Once again, hopefully I'll be posting more work soon, just waiting for the festival season to finish, and for bands to start touring again, then I'm ready to go!
Nicola. x
Saturday, 2 July 2011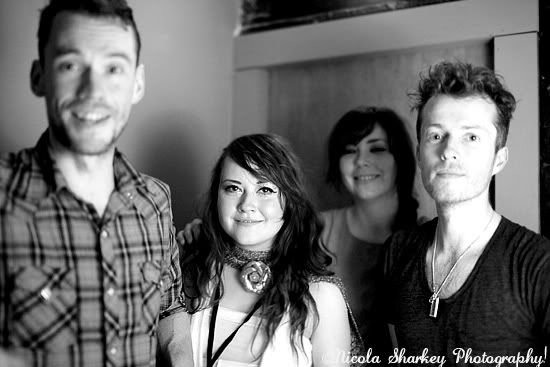 Last night I had the pleasure of photographing Sons & Daughters live at their SWG3 gig, in Glasgow, along with some quick promo snaps of the band afterwards.
The show was in a warehouse venue called SWG3, which I genuinely think no-one had heard of before, but with the help of google maps we found out it was situated in the west end of Glasgow, which I personally adore. It was as you would imagine, a really cool venue to see the band perform in, and I hadn't actually seen Sons & Daughters live before, so overall it was a really good night.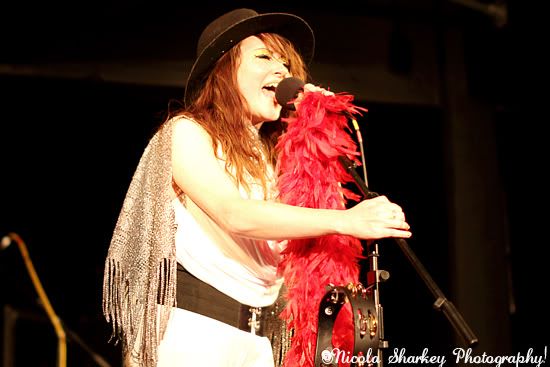 As you can probably guess, the first photo at the very start of this post is one of the promo photos of the band that I had taken after the gig, it was really awesome to get some snaps of the band altogether, and it was lovely to meet them.
I hope everyone enjoys the photos! There will definitely be more uploaded to Flickr, so go check it out. I'll leave you with one more shot below...
Nicola. x