Wednesday, 26 October 2011
Incase you didn't notice in my last blog post (which was a while ago, sorry) I wrote a live review for The Kooks show at the Barrowland in Glasgow last month, for Is This Music Magazine. It features a few of my photographs along with my thoughts about the gig. Go check it out.
The link to the review is
http://www.isthismusic.com/the-kooks
, or you can check it out below.
Thanks,
Nicola. x
Sunday, 2 October 2011
Hi everyone,
Just thought I would post some photos from The Kooks gig that I photographed for Is This Music Magazine, on the 30th September at the Barrowland in Glasgow.
I'd always wanted to photograph The Kooks since I'd started doing photography really, they are one of my all time favourite bands, and I really love their music, so it was really amazing to be able to do this. I really enjoyed their set, and they are definitely a photogenic band!
It was a quite challenging venue to photograph in though, as from the minute you enter the photo pit, you had to climb and crawl under scaffolding! I'm not sure if it's always like this but it was pretty awkward as we weren't able to move around in the pit, but I luckily still got some good shots anyway.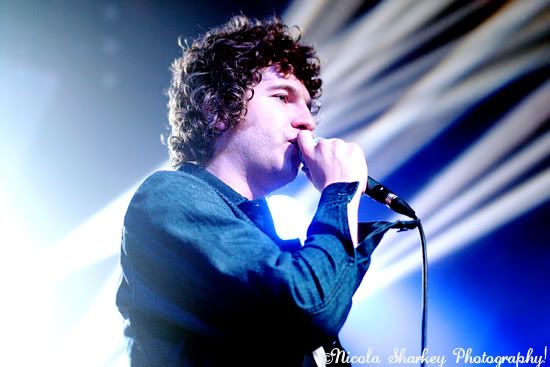 Also, I just wanted to add that the show was absolutely amazing! It was the first time that I had been to see The Kooks live, and it was everything I thought it was going to be, plus more!
All photos are uploaded onto my Flickr account as always,
http://www.flickr.com/photos/nicolasharkeyphotography
Is This Music Magazine also have my live review and photos online at,
http://www.isthismusic.com/the-kooks
Nicola. x