Saturday, 20 March 2010
Scotcampus Magazine: Photographer of the Month.
Scotcampus Magazine chose me as their Photographer of the Month!! It's a full page feature, with three of my Landscape photos, and some words from myself explaining each shot. If you live in Scotland, you can pick up one of these Magazines for free, in any University/College, and also shops such as Independent record stores. If you don't live in Scotland and would still love to see it, I've attached the page below. However, if you can't read the writing, here's a link to the Scotcampus March issue on their site, and it's on page 44.
http://content.yudu.com/Library/A1n0n2/ScotcampusMarch10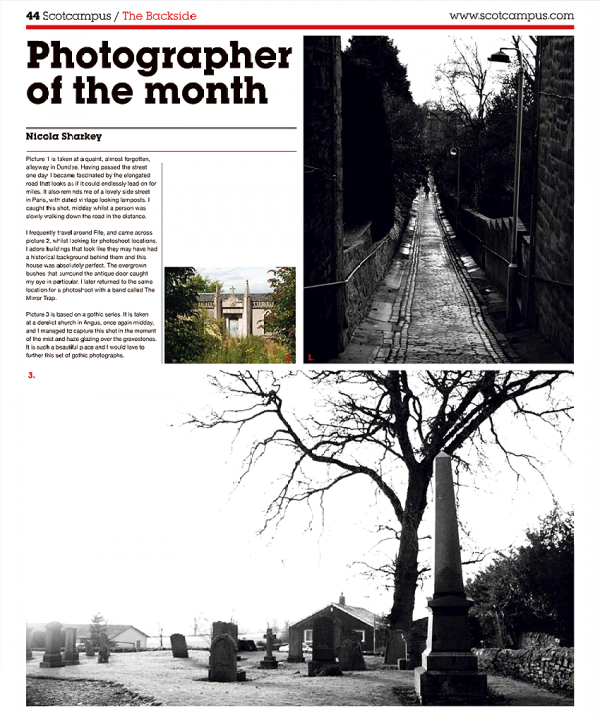 Nicola. x