Thursday, 18 March 2010
Beautiful By Design, Dexters Dundee, Live Photos.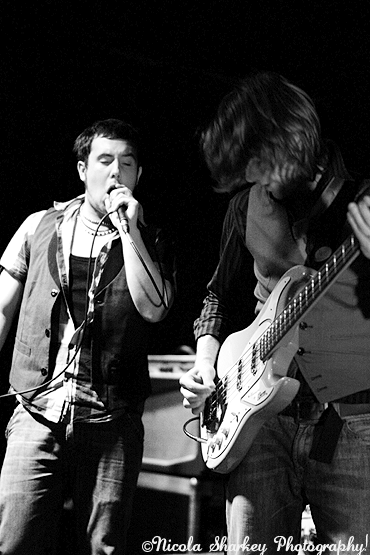 Just to start off the blog with some of my recent photographs. I've posted a picture of Beautiful By Design, that was taken back in February. The gig was at Dexters, and was pretty amazing, really enjoyed BBD's set, but the venue's lighting that night wasn't so good, which isn't really what I expected since I've taken photos there a few times before and everything had been great. However this time, it constricted me to probably making most of the shots black and white. Personally though, I love B&W, so it's all good.
Please don't hesitate to give your opinion on my photography, whether it's good or bad. It means a lot to know what you are thinking.
Thanks, Nicola. x
Beautiful By Design full live photo set up at
http://www.myspace.com/nicolasharkeyphotography