Sunday, 2 May 2010
Business Cards.
As the title suggests, I ordered business cards for my photography, and they came through the post yesterday. I'm so excited about them, I actually want to hand one out to everyone but I really shouldn't, because the main reason I ordered them was to hand out at the exhibition I will be going to, and hopefully 100 cards will do! Maybe I'm getting abit ahead of myself here, but the festival itself attracts over 5000 people so...hm.
Anyway, here's the lovely cards I'm talking about (even though that looks like one full card on top, it's actually two, opposite eachother) If that makes any sense.
Ahhh! They look so cute!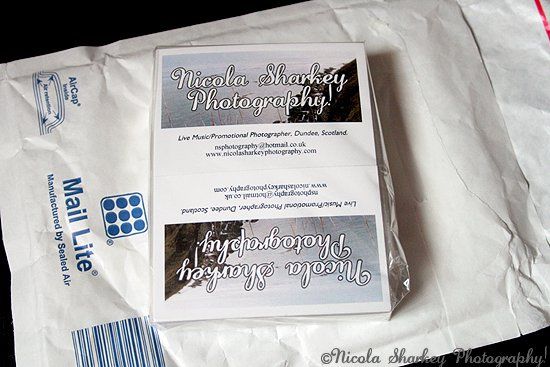 Nicola. x