Wednesday, 5 May 2010
Ipso Facto.
I was looking through my old photographs of Ipso Facto today, that were taken back in March, 2009. Only to notice a few really good shots that I missed out on uploading at the time! This is a black and white photo of their singer Rosie Cunningham, and bass player Samantha Valentine (who currently plays in Romance since the demise of Ipso Facto, by the way!)
I have to admit, they will always be one of my favourite bands that I have photographed, especially for their unique look.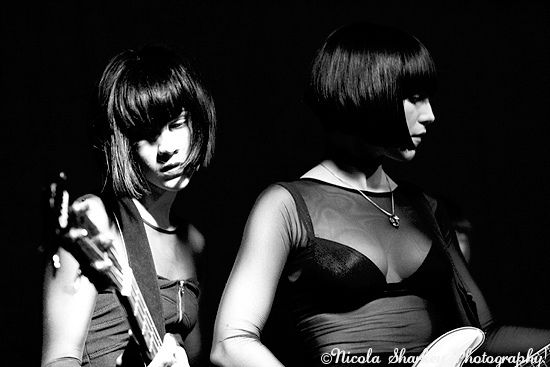 Nicola x