Wednesday, 1 May 2013
Purson, King Tuts, Glasgow, Live Photos.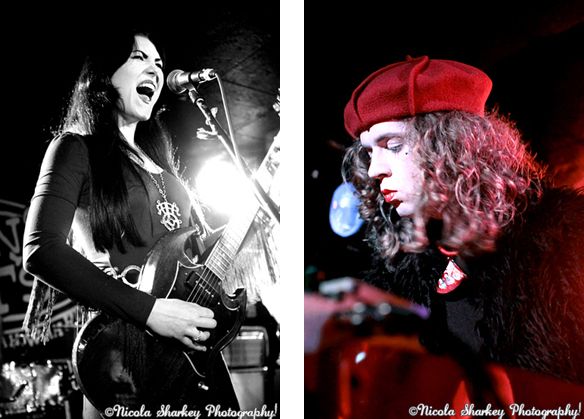 Hey everyone,
It seems that I haven't posted on here for a couple of months, but I assure you I've been working away all the same. Recently I photographed a band called Purson at King Tuts in Glasgow, they were supporting an American group called Astra. Both bands are heavily inspired by the 1970's and psychedelia, which to be honest is totally different to the groups I usually photograph so it was a lot of fun. You may recognise the singer of Purson from some of my older photos, Rosalie was previously in a band called Ipso Facto who I have photographed back in 2009 just before they broke up so it was good to finally check out her new band and from what I have heard so far I am already fairly impressed, as were most of the crowd at the gig.
There's a few more shots over on my Flickr page so make sure to check them out aswell,
http://www.flickr.com/photos/nicolasharkeyphotography
, and as always stay tuned for more updates. Thanks,
Nicola. x