Wednesday, 24 July 2013
Heaven's Basement, Ivory Blacks Glasgow, Live Photos.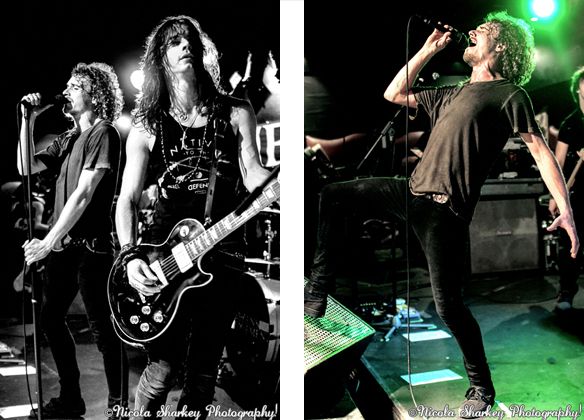 Hi everyone, I recently went along to photograph Heaven's Basement at Ivory Blacks in Glasgow at the start of July, and I'd actually wanted to photograph them since earlier in the year but sadly their gig clashed with another show I was covering at the time so I had to give it a miss however I'm glad I've finally managed to get around to seeing these guys live.
First things first, the gig was absolutely amazing and I'm already obsessing about wanting to see these guys again! If you're following me on Facebook/Twitter you'll already know that I've said their performance was the best I have seen in years so I was already half planning to go see them the next day after at their show in Aberdeen but I thought that might have seemed a little bit obsessive...haha, but next tour I'll be there again for sure! If anyone wants to read what I thought about the gig in full, I've written a review for Is This Music so check it out at this link,
www.isthismusic.com/heavens-basement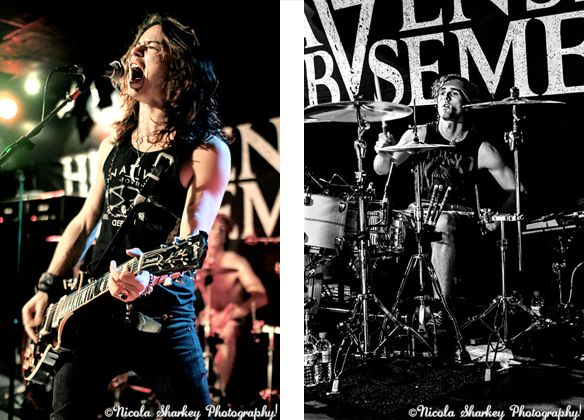 Aside from the gig itself, photographing it was a little harder than I'd imagined, for starters it was a sold out show so the place was absolutely packed and secondly Ivory Blacks didn't actually have a proper photo pit, instead it was filled with all types of technical equipment however the right side of the pit was empty so...I luckily managed to squeeze myself inbetween the barrier and I had enough room to photograph from there, which to be honest worked out pretty well in the end although at one point the guitarist got a little too close with his guitar and I feared for my camera's life...it was almost a goner but thankfully it's still in one piece, haha!
The full set of photos are online at my Flickr page so make sure to check them out,
http://www.flickr.com/nicolasharkeyphotography
Nicola. x
Posted by

Nicola Sharkey
at 04:09