Friday, 2 September 2011
NME Photography Competition!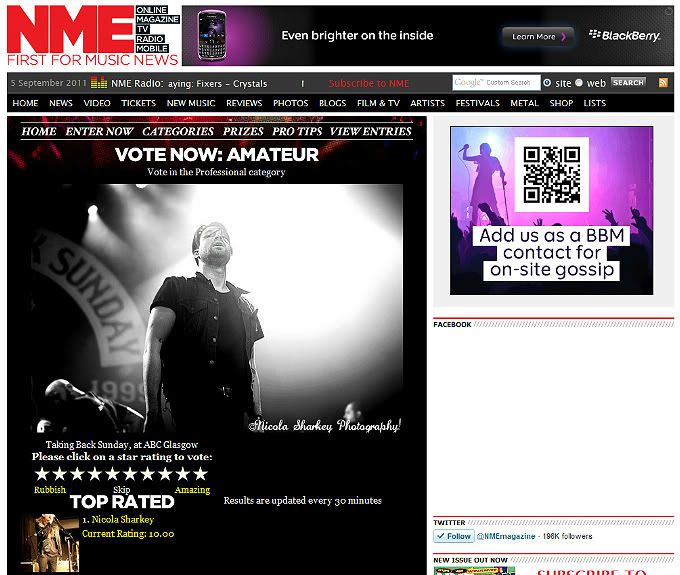 Hey everyone,
I hope you don't mind me asking a huge favour! I have entered a few of my photographs into NME's Photography Competition for this year, and it would mean the world to me if you could all vote for my photos.
The shots I have put up are of Taking Back Sunday and Sons & Daughters, so check them out, and please vote.
The links are...
http://www.nme.com/ratemy/218222/nme-amateur-music-photography-awards-2011/item/236826
http://www.nme.com/ratemy/218222/nme-amateur-music-photography-awards-2011/item/236825
http://www.nme.com/ratemy/218222/nme-amateur-music-photography-awards-2011/item/236824
http://www.nme.com/ratemy/218222/nme-amateur-music-photography-awards-2011/item/236823
http://www.nme.com/ratemy/218222/nme-amateur-music-photography-awards-2011/item/236822
Thank you very much,
Nicola. x