Sunday, 11 December 2011
December Underground.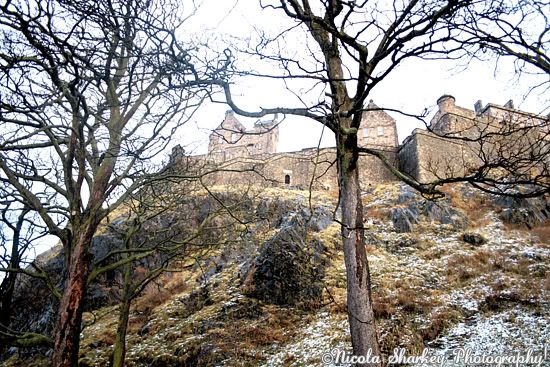 Yesterday was my birthday, my 20th, yeah I'm no longer a teenager now, which I'm not too happy about, haha. However on a happier note, I went to Edinburgh for a good bit of shopping, always an awesome thing to do. It wasn't snowing when we left Dundee but by the time we reached Edinburgh, it was looking much more Christmassy as it had very lightly snowed in the early morning, but it added a really nice touch to the already beautiful buildings...(a perfect opportunity for photos!).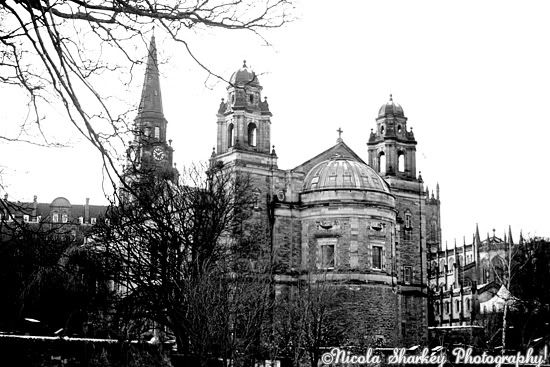 We started off by shopping in one of my favourite places, Harvey Nichols, the beauty counters there are the best, I spent a lot of money at MAC, as usual. Then we had a look around the other shops on Princes Street, and their little mall across from Topshop. The carnival was already set up and it looked really gorgeous with the backdrop of the Scot Monument.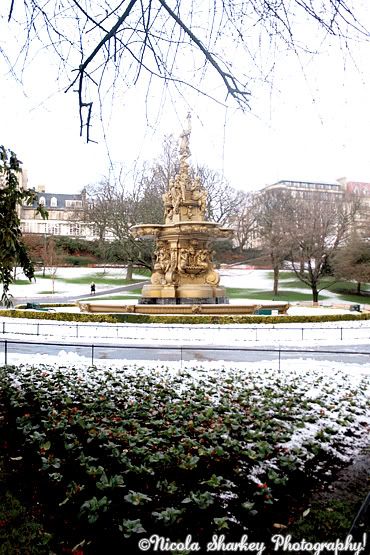 We then moved our car to the Grassmarket area to check out some record shops, and then decided to walk through the park back on Princes Street, not the one with the ice rink, but the other one on the opposite side, where we made it through to the German Christmas Market, which was very busy, but so lovely. They had a stall full of Nutcrackers, you know the wooden little men with moustaches?...so adorable...obviously we bought one!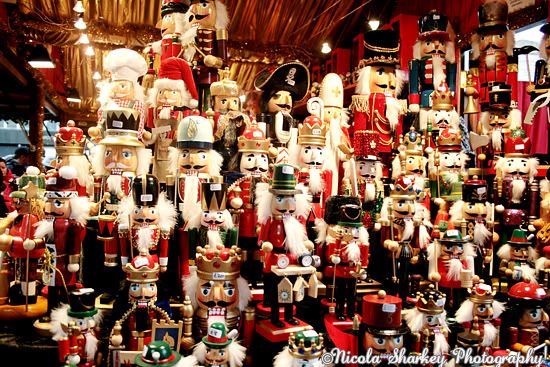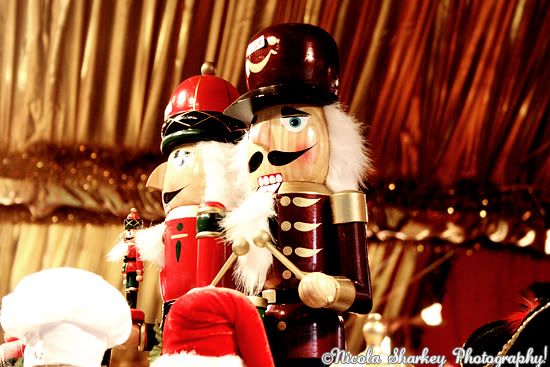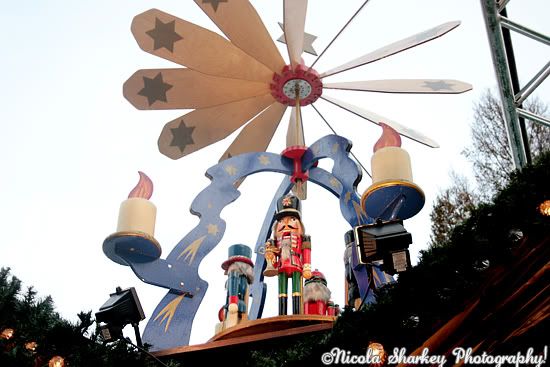 We then headed to the car after the long walk back, and had some much needed food.
Anyway, it was an awesome day, and now I'm off to put up my Christmas decorations in my house, along with the much talked about Nutcracker with the moustache :)
Hope you're all having a lovely December.
Nicola. x