Sunday, 2 September 2012
Billy Talent, The Liquid Room Edinburgh, Live Photos.
Hey everyone,
It's time for another one of those quick blog posts!
I had the amazing opportunity of photographing one of my favourite bands again a few weeks ago, and this time around it was Billy Talent! The show was at The Liquid Room in Edinburgh, which is such a lovely little intimate venue! Once again, as well as photographing the gig, I also reviewed the band's performance so if you want to check that out, go over to Is This Music's website for more info...
http://www.isthismusic.com/billy-talent-2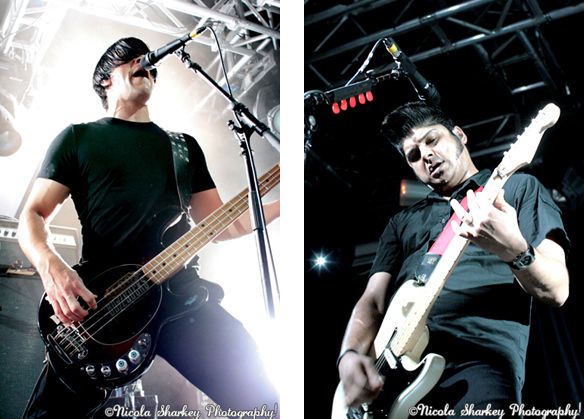 ...as you can probably tell, the lighting was absolutely amazing, a photographer's dream. It's ashame that
all gigs don't have such good lighting as it would definitely make editing photos a much easier task.
Anyway, I hope you all enjoy looking at the photos and reading the review!
There will be another post soon for a gig I photographed a few days after the Billy Talent show, so as you could imagine, I have been fairly busy with the both and everything else in everyday life, but they will be online soon, so keep watching :) and if you want to have a look at the rest of the Billy Talent photos, go to my Flickr page at,
http://www.flickr.com/photos/nicolasharkeyphotography
Nicola. x
Posted by

Nicola Sharkey
at 06:29