Wednesday, 26 December 2012
Happy Boxing Day!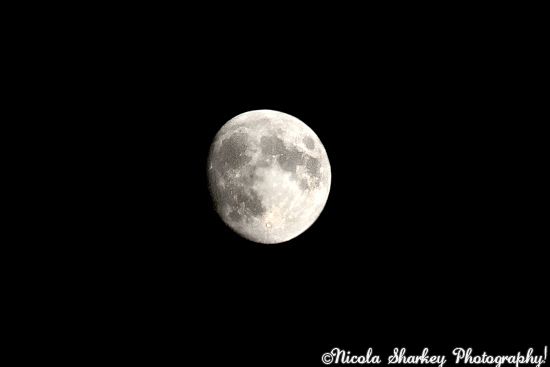 Hey everyone, Happy Boxing Day!
I normally don't tend to write blog posts right after Christmas, but I just couldn't stop myself from working today. If you didn't already know (...I have mentioned it a few times on Twitter, haha) I received a new Manfrotto Tripod as part of my Christmas presents yesterday. It's completely amazing and definitely worth the extra bit of money! It's a piece of equipment that I have been wanting to add to my kit for a long time now but never fully felt the justify of the purchase.
I was really over the moon so to speak...yeah fairly bad little pun there I know, but amazingly enough I noticed there was an *almost* full moon last night, which is a great opportunity to test out the tripod. Of course I didn't exactly have the appropriate lenses for the occasion, however the one I decided to use did the job and I'm surprised it worked!
Anyway before I go off on an excited tangent, I hope you are all enjoying the festive season and the sales today. I myself managed to pick up a new pair of Dr. Martens for a very cheap price, and a navy velvet skirt that I have been longing after for a while now! So to be honest, it's a plus all around.
Also, there's still many more photos to be uploaded from recent adventures, so as always stay tuned...
Nicola. x