Saturday, 13 November 2010
Press Update.
Just another quick press update (or rather a really late press update!). A little while back, a Scottish Music website called The Daily Dose, featured 5 of my favourite photographs that I have previously taken, with a piece on why I chose each photo. You can have a look at it over on their website
http://www.thedailydose.co.uk
, or check it out below.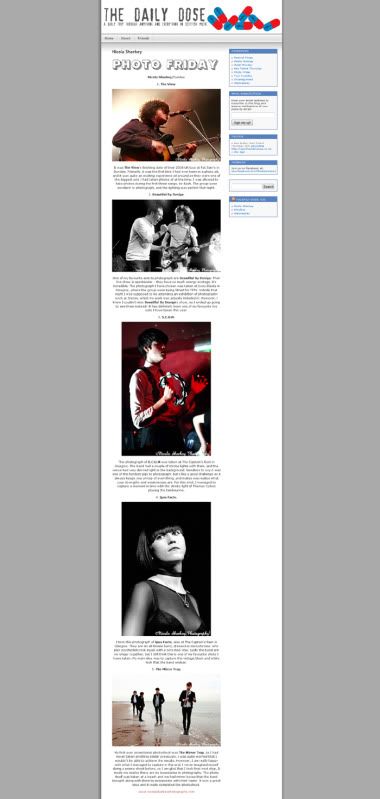 Callum is also advertising my website over on his website, which has been great! Check out his page at http://www.jedeteste.net and become a member of his message board!

Anyway, that's all for now. Hopefully I'll have more to update soon.
Nicola x