Friday, 30 July 2010
JUDE Magazine features Nicola Sharkey.
JUDE Magazine, recently featured my photography, which you can all have a look at below, or on their lovely website at
http://www.judemagazine.com/nicola-sharkey.html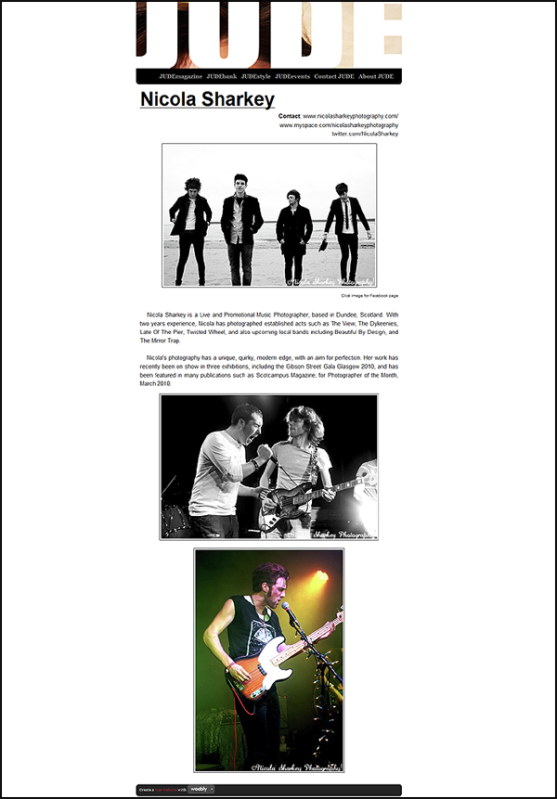 'JUDE Bank' is a part of their website which features creative new talent from Dundee, ranging from Jewellery Artists to Clubnights, and obviously Photographers!
Check it out!
Nicola x